How Shift Transit Changed Its Marketing Strategy To Adapt To The Times & Encourage A Record-Breaking Number of Torontonians To Discover Bike Share Toronto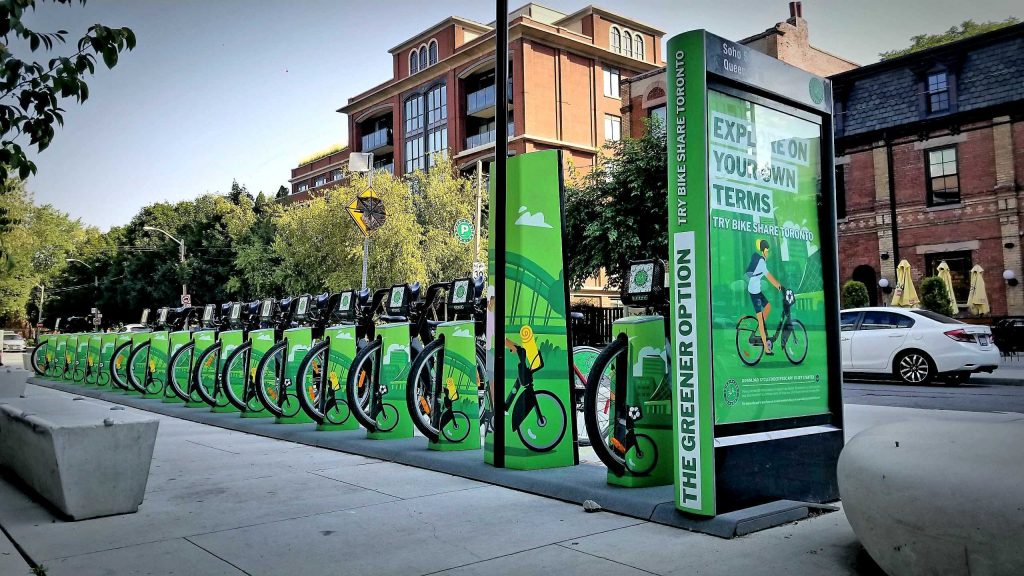 If there is a bright side to 2020 (and let's take what we can get!), it is how businesses, like Shift Transit, have pivoted to meet the times. It hasn't been easy. But it's been necessary. And for our Bike Share Toronto program, these necessary changes have resulted in a 76% increase in membership rolls and 27% increase in usage.
When COVID become our ongoing reality, Shift Transit knew that its marketing strategy needed to shift (no pun intended 😊) to meet the times. Sure, marketing is fluid. It's always changing. But how do you make people feel safe using shared assets in the middle of a global pandemic? This was our new reality. Certainly, Bike Share Toronto has always been a reliable and safe way to move millions of Torontonians. But we needed to show that it continued to be reliable and SAFE during COVID. Here's how we did it:
We Placed Bikes Where Torontonians Needed Them
We paired Bike Share Toronto with the city's "quiet streets" program. In May, Toronto launched the ActiveTO program, which granted 57km of designated streets to cyclists and pedestrians to get outside and move. Quickly, Lake Shore Blvd West became the most utilized cycling route, with a reported average of 18,000 cyclists on weekends in June, July, and August. Given this, we introduced pop-up valet locations at key stations along Lake Shore Blvd West to ensure that riders had an available bike station and docking point. These pop-up valet stations helped riders by:
Ensuring predictable and reliable drop-off and pick-up locations in heavily trafficked areas
Giving Torontonians assistance (from a safe distance, of course!) as they adjusted to their new reality with education, purchasing assistance, and usage help
Providing peace-of-mind for our users that bikes were clean and safe for usage. As it turns out, sharing is still OK during a pandemic. It just always needs to be safe and reliable
With these changes and peace-of-mind, Bike Share Toronto experienced its highest number of rides in a single weekend with 42,500 trips (during the weekend of August 8, 2020) and a 15% increase in "very satisfied" customer satisfaction.
We Launched An Awareness Campaign
We wanted to show Torontonians that Bike Share Toronto is a safe, reliable alternative during a pandemic. This was not easy, especially when, as of June 1, subway ridership in Toronto was only at 17 percent of pre-COVID levels.
But, as residents of the city, we knew that Torontonians were looking for alternative transportation—even if this need was belied by the subway and other public transit numbers. So, from June to October we ran a ridership campaign with the goal of generating awareness, accelerating trial and new user engagement, and driving system use. The campaign exceeded our expectations and generated over 85 million impressions (interests), driving awareness, and harnessing a call to action through all pockets of the city.
Our efforts resulted in:
274% increase in views and 69% increase in engagement on social media
19% growth in email subscribers
18% increase in social media followers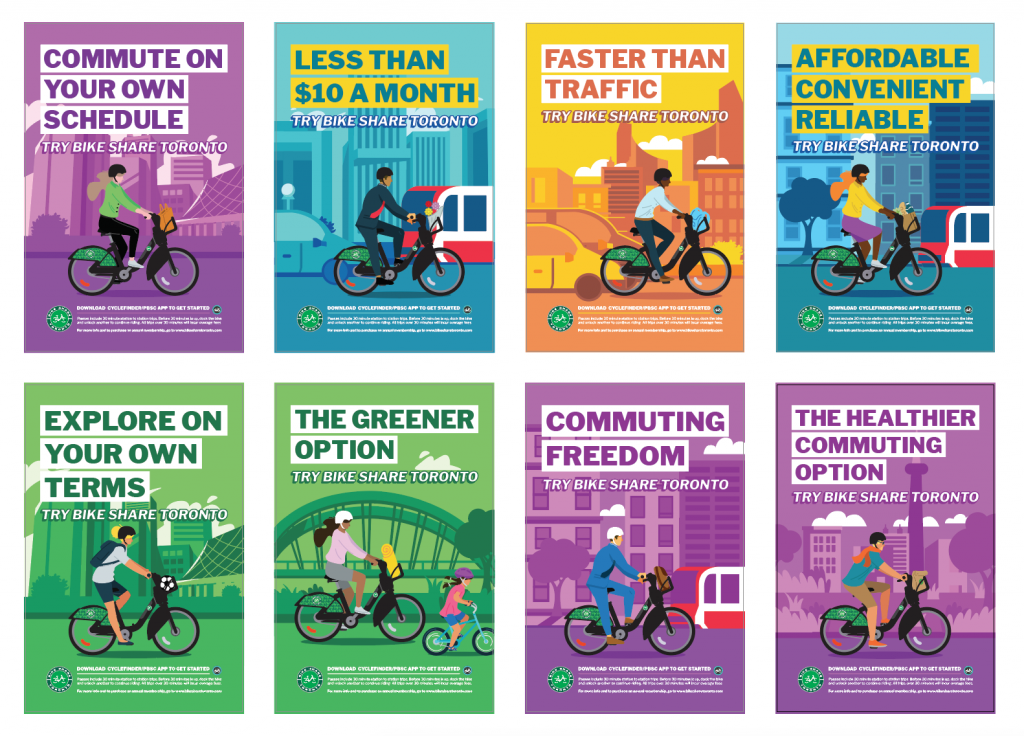 We Leaned In On Our Strategic Partnerships
We never underestimate our friends. So we reached out to our partners (notably, blogTO and Streets Of Toronto) to vouch for bikeshare and extol its tried-and-true benefits. This enabled us to reach Torontonians who would otherwise be outside of our scope, get them to try bikeshare, and get them hooked 😊. Our partnerships attracted 17,500 new-to-bike-share Torontonians to directly engage with Bike Share Toronto.
2020 has certainly thrown a few curveballs our way. However, in the face of the pandemic, we have been quick to pivot, and agile enough to recognize what we quickly needed to change, including our operational approach to meet our users where they now are.
Keep riding friends!