To peel back the curtain on the people who make Shift Transit go, we are launching the Shift Transit Employee Spotlight series in order to learn more about some of our terrific team members and the critical work they do to ensure we provide a world-class user experience to our riders.
For our inaugural post, we sat down with Rebecca Thompson, Operations Manager for the Bike Share Toronto program. Rebecca is an Ontario native who plays a critical role in supporting one of the most successful bikeshare programs in North America by seeking out new ways to optimize our day-to-day management of the 6,850-bike program and improve our overall operational approach and execution.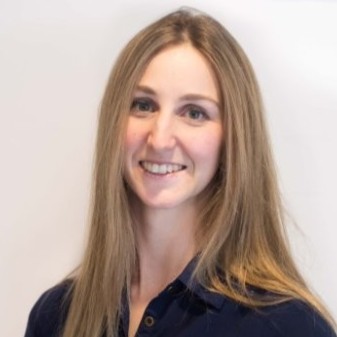 Tell us a little bit about yourself.
Hi there! I grew up just outside Toronto but loved to visit the city as a child and teenager, as well as travel to other big cities around the world. Whenever I traveled to other cities, I constantly kept my eyes open to new sustainability developments and initiatives. Eventually, my passion for city exploration led me to study urban planning at the University of Waterloo and find work as a planner at Metrolinx, the Toronto Transportation Commission, and Brampton Transit. Working at Shift Transit has allowed me to continue to pursue my passion for making our cities as sustainable and liveable as possible. Mobility sharing is clearly a key ingredient in supporting city growth in a sustainable way.  
What does a typical day look like for you at Shift Transit?
Generally, within a typical day, I am monitoring the system to ensure we are on track to meet and exceed our operational KPIs. However, what makes working in operations so interesting and challenging is that there is rarely a typical day. One day I'll be in the field monitoring our stations to ensure they are fully functioning and then the next day I'll hold meetings to deliver new SOPs to the team. I really love how dynamic and fluid the work can be.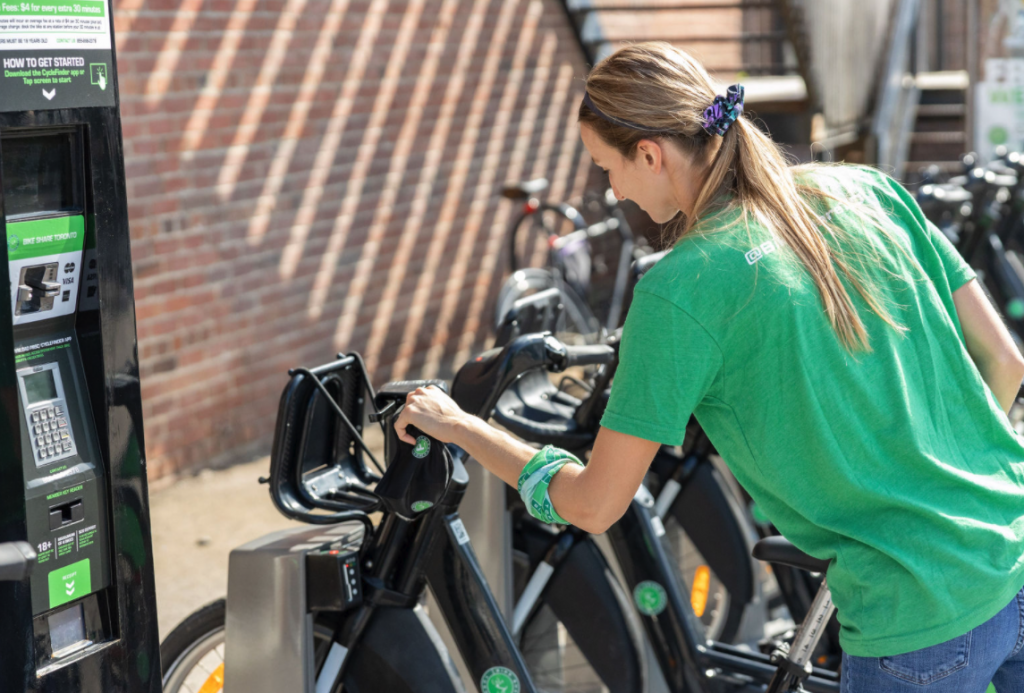 What is your favorite part about working for Shift Transit / Bike Share Toronto? 
My favorite part about working for Shift Transit is definitely getting to work with our Toronto team. My colleagues are full of ideas on how to help achieve operational excellence and it's extremely rewarding to be able to test these ideas, iterate, and then implement ways to improve our operations. I greatly enjoy the discussion and brainstorming that goes into the decision-making process. 
I also enjoy interacting with our customers while out in the field. I've heard a ton of positive comments and feedback from our riders about how much the system helps them in their day-to-day life. This helps me feel like I am giving back to the community through my work.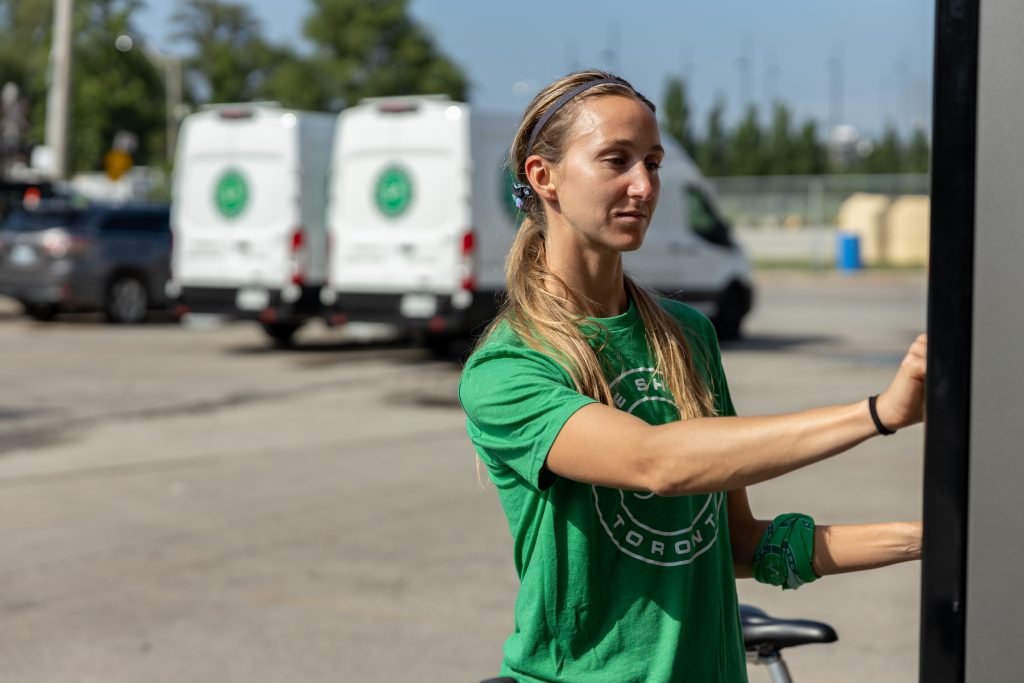 What's been your proudest accomplishment at Shift Transit?
I successfully spearheaded a system-wide installation of new payment terminals in 500+ kiosks within a 10 day deadline. This project required a significant amount of planning and dedication. I was incredibly proud of our team as they pushed through tough weather conditions and some minor technical challenges to ensure the roll out was a success!
What would people never guess you do in your role?
I do quite a bit of work in the field. This is definitely not just a desk job. Most recently, I've been out in the field troubleshooting technical issues at the docking stations. 
What advice would you give to someone looking to get into the mobility/transportation field?
Get your foot in the door in any capacity and then work your way up through dedication and hard work.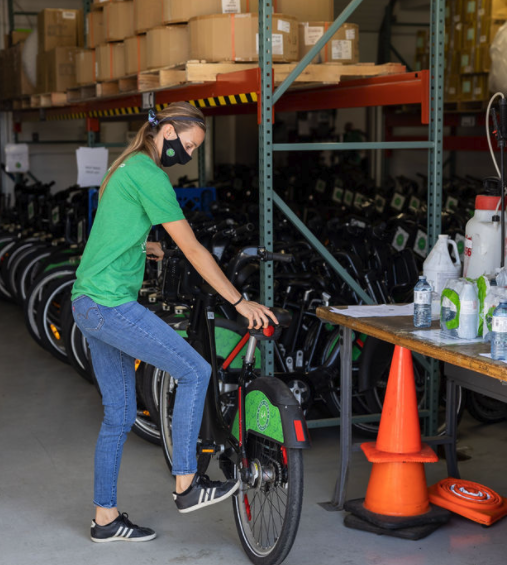 What is the best career lesson you've learned so far?
I've learned the importance of completing tasks or writing them down in the moment, while I am thinking of them! Of course sometimes you will be distracted by tasks as they pile up, but having a system in place to make sure you come back and finish everything large and small is critical.
What do you like to do when you aren't working?
I enjoy being active on my off time. I am an avid beach volleyball player and spend many of my weekends playing at Ashbridges Bay. In the winter I love to ski, whether it be cross country or downhill skiing. I also enjoy a good board game or movie. In my spare time I love to travel, whether it be off the beaten track in Toronto or exploring a new city.
What would you be doing professionally if you weren't working in mobility?
Growing up I did have dreams of becoming a vet, so anything to do with working with animals would have been a great fit.