In August 2020, Shift Transit was selected by Spin to oversee half of their scooter fleet in Chicago.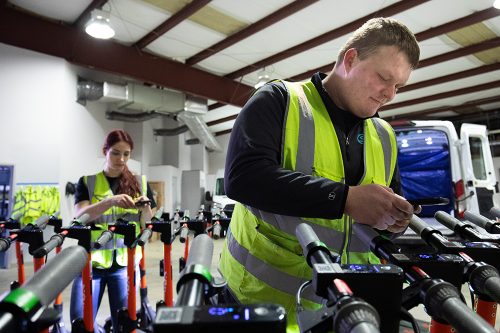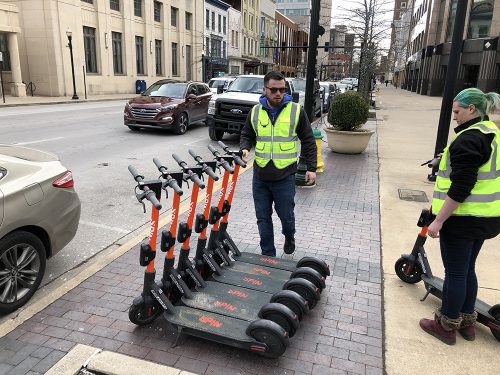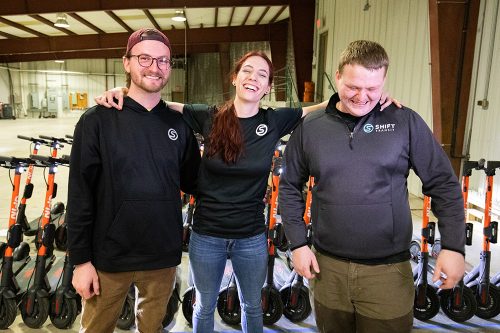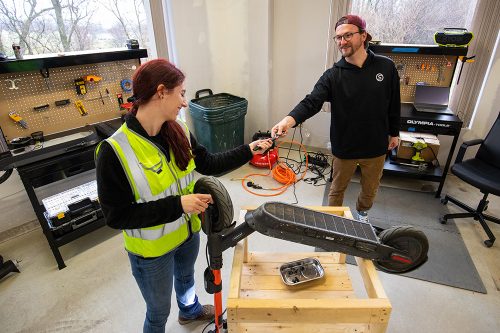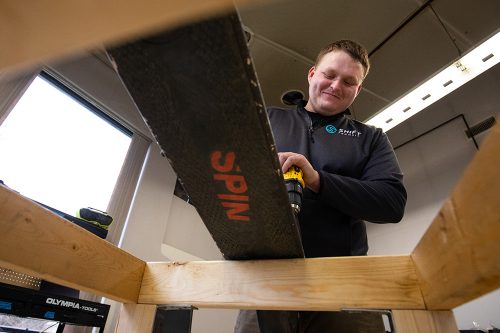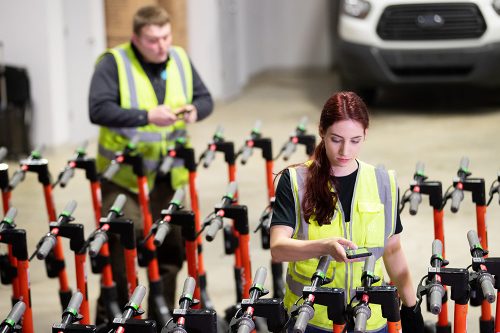 Shift was responsible for overseeing Spin's 1,700+ scooters in the Equity Priority Area (EPA), a 95 sq. mile zone where residents face elevated economic, health, and mobility barriers. Companies that participated in the 2020 Chicago pilot were required to have 50% of their fleet in the EPA on a daily basis, as well as 2.5% of their overall fleet in each of the 20 Sub-Areas that made up the EPA.
Shift Transit ensured that Spin always exceeded the city's performance levels for the EPA, picking-up, deploying, and rebalancing more than 40k scooters during the 4-month pilot. Our team of 20+ employees worked around-the-clock shifts to ensure residents could always find an available scooter within a 5-minute walk. Working in close collaboration with the Spin team, we constantly iterated and modified our operations to maximize pick-up and deployment strategies, leading Spin to mirror many of our tactics with their own internal team.
Due to these efforts, Spin was the only company participating in the pilot that did not receive a citation for failing to meet the City's equity performance standards. Spin consistently exceeded the 2.5% supply standard, as demonstrated by the City of Chicago graphic below: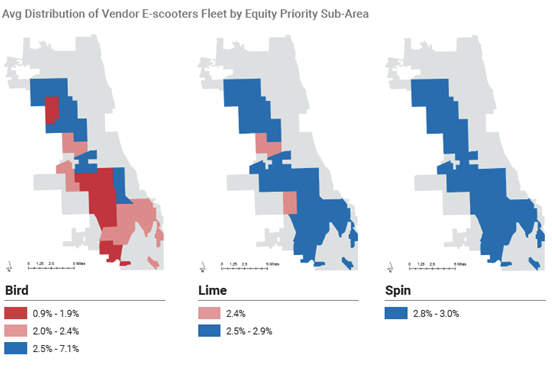 In addition, Spin was the only company that exceeded the 50% scooter supply requirement in the EPA every single month, with an average of 56% of scooters deployed in the EPA on a daily basis. See the chart below for a company-by-company breakdown: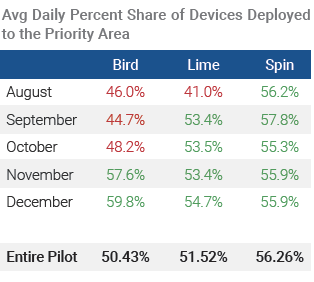 Overall, it's clear that our work helped the City of Chicago achieve its objective of expanding the distribution of scooters to almost every corner of the City. 90% of EPA residents said that they were within a 5-minute walk of a scooter, smashing our own internal goals. 85% of EPA respondents said e-scooters made travel more efficient and 64% reported that e-scooters were useful in helping them meet their daily transportation needs.
Ultimately, Shift Transit's efforts led to an extremely positive outcome for Spin and the City of Chicago, paving the way for the strong possibility that shared scooters become a fixture in Chicago's mobility ecosystem.

Expansion of Fleet Size in Less than 1 Month